Tile & Marble
Due to sales and quickly moving stock, these items may or may not be here when you arrive.
Last updated 5/19/16
---
Broken Tile
FREE out front!
Multiple bins in front of the warehouse * Refilled throughout the week * Great for mosaics and backsplashes
---
Assorted wall and floor tile
Priced as marked
---
Granite Pavers
75¢/each
4" x 8" x 1 1/4"
Multiple colors in stock.
One side is smooth. This can be used for smaller areas/walkways and gardens.
The other side is rough. This side can be used for larger areas.
These pavers can be used for countertops too!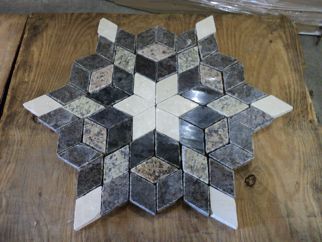 ---
Mosaic Floor Tile
$1/sf