Bathroom Fixtures
Bathtubs, toilets, and sinks from all ages.
Below are a few current items in the warehouse and a recent photo of the product section.
Last updated 10/29/14
---
Pedestal Sink
$125.00
Beautiful antique pedestal sink with gold fixture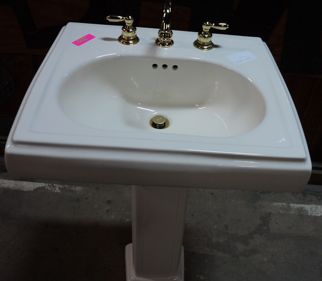 ---
Toilets
3 Pieces (toilet, tank & lid) White & Colored: $30.00 - $50.00
2 Pieces (marked 'no lid"): $10.00
Tank or Bowl (not marked "POS") - $5.00
Make a lid out of plywood or find a matching lid in our stock for $10.00 extra.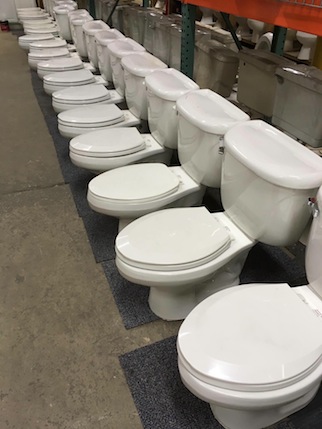 ---
Bathroom Section